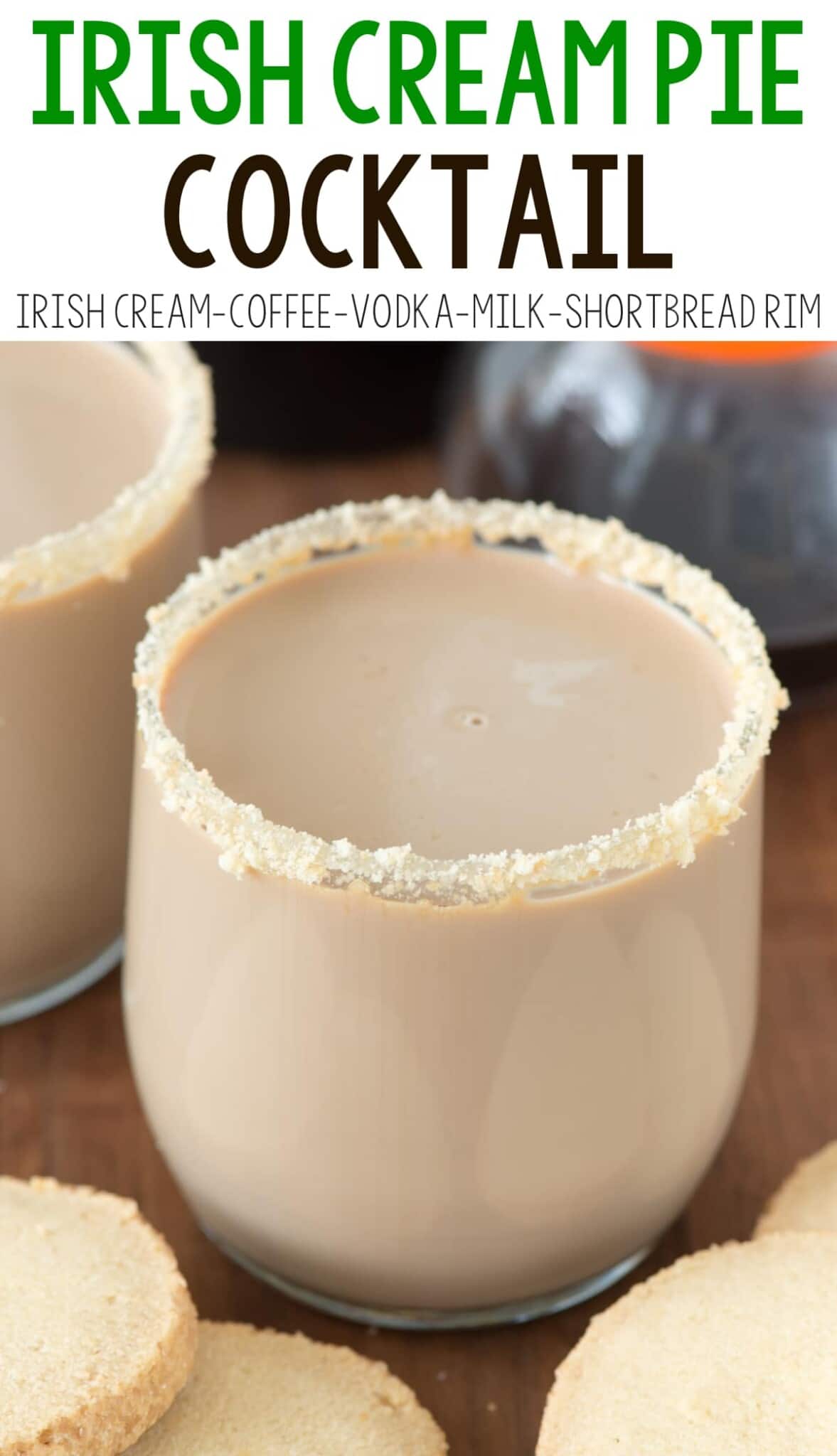 Go Back Recipe Image -4 servings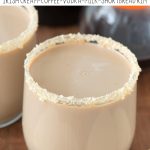 Irish Cream Pie Cocktail Irish Cream Pie Cocktail - this easy drink recipe combines Baileys, coffee, vodka, and milk and tastes like an Irish Cream Pie...with a shortbread cookie rim! Total Time 5 minutesServings 2 -4 servingsCalories 256kcalAuthor Dorothy Kern
Ingredients
6 ounces Irish Cream
2 ounces vanilla vodka
4 ounces cold coffee
2 ounces milk
Ice if desired
Honey or corn syrup for rimming glasses
Walkers Shortbread Cookies for dipping and garnish
Instructions
Crush one shortbread cookie and place on a shallow plate. Place honey or corn syrup on another shallow plate. Dip each glass upside down in the honey and then in the cookie crumbs to rim.
Place Irish Cream, vodka, coffee, and milk in a cocktail shaker with ice. Shake, then strain into glasses. Serve over ice, if desired.
Serve with more shortbread cookies for dipping.
NutritionServing: 1Cocktail | Calories: 256kcal | Carbohydrates: 38g | Protein: 1g | Fat: 4g | Saturated Fat: 1g | Cholesterol: 4mg | Sodium: 320mg | Sugar: 36g